Introducing Our Staff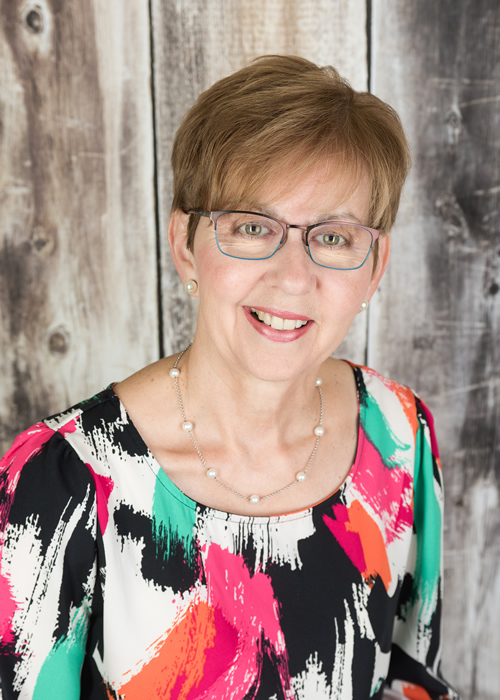 Carol Anne Friesen brings her love of children and families into all of her endeavors along with her 35 plus years of experience as an Early Childhood Educator. As a mother, pastor's wife, children's ministry coordinator and children's center director she has given her life to honoring God by promoting the value and worth of children and parenting.
Over the years she has worked with hundreds of families in the Children's Centers she has directed, in the Churches her husband has pastored, and in her piano studios, parent/child music education classes and Baby Signs classes.   Welcome Little Ones was created to be a source of inspiration and help in your parenting career.
Her husband Terry is the Pastor of Encounter Church, Palmyra, PA and together they have two grown children and seven grandchildren.
Carol Anne's Endeavors
Music Education
I grew up in a family that loved music. I completed Grade VIII Piano with the Royal Conservatory of Music of Toronto, sang solos in church and was in my high school choir and traveling ensemble group. I have taught private piano lessons to many students over the years. It has also been my joy for 15 years to provide early childhood music and movement classes in a "mommy & me" class format to hundreds of children and their families in three different locations where I have lived. Most recently I have been writing my own curriculum for a music enrichment program I created called "Mother Goose Music", for use in daycares, preschools and studio programs.
Baby Signs® Program
I have been part of the Baby Signs® Program since the Beta-Test Phase in 2002. I am now a Baby Signs® Independent Certified Instructor. The Baby Signs® Program is the world's leading sign language program for babies. It's a wonderful way to talk to your baby
before your baby can talk! I offer workshops and classes to help parents learn about this latest movement in early childhood development.

We started using the Baby Signs® Program with my granddaughter Bethany at the age of 4 months and she began to sign back at about 8 months. At 12 months her "signing" vocabulary really took off and at the age of 18 months she was using about 40 signs and 20 words. You can see her signing "cat" on the Baby Signs® DVD - My Pets!
About Our Staff

The 2017-18 Teaching Team ...

Left to right, Carol Anne Friesen (Owner),
Abby Hall (2-day and 3-day Teacher's Aide),
Ashley Zagaceta (Preschool Director/Teacher),
Nicole Myers (4-day Teacher's Aide)

---
Mrs Ashley Zagaceta - Preschool Director/Teacher of the Preschool Classes
---
Ashley Zagaceta is excited to be Welcome Little Ones Learning Director and Teacher of the Preschool Classes.  

She holds a Bachelor's Degree in Early Childhood Education with a Specialization in Pre-K through second grade from The University of Georgia, a Master's in Education Degree from Indiana University Southeast, has a valid PA Teaching Certificate as well as her Private School Nursery Credential.  

She comes to us with 12 years of classroom experience, 8 of which were in Kindergarten.

Ashley was also a Youth Service Specialist for the Dauphin County Library System where she created and taught Story Times for babies, toddlers and preschoolers.

She served as a volunteer presenter for Children's Moment at her church back in her hometown of Columbus, Indiana before she moved to Pennsylvania.

She is a firm believer in creating a learning environment that is fun, exciting, and engaging for children. She loves utilizing children's books to create a centralized theme where children learn through cooking, crafts, games, and dramatic play based on the images and concepts in the book.

She is also convinced that family members need to be active participants in their child's education, growth, and development since they are the most important role models for their child.  

Ashley has been married for 17 years, has two children ages 13 and 10, and a Yellow Lab named Rosie.  Welcome, Ashley!
---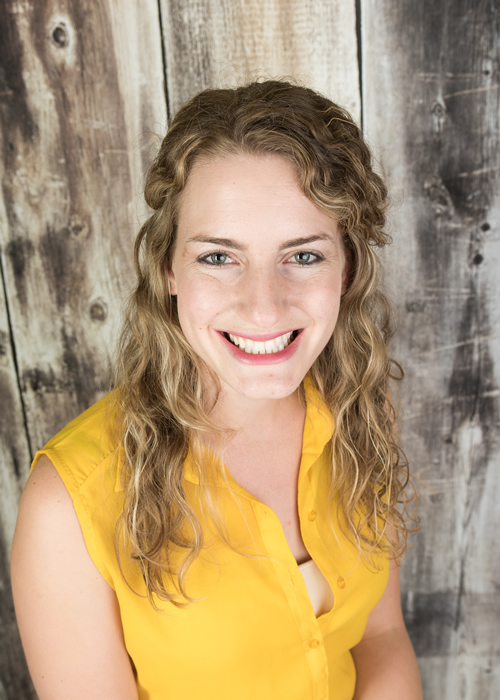 Miss Abby Hall - Teacher's Aide 2 & 3-day class
---

Abigail Hall earned her Bachelor of Arts Degree in English, with an emphasis on Children's Literature, from Thomas Edison State College in New Jersey.

She loves teaching children and has 10 years of experience teaching children of all ages at Sunday School, Summer Camps, and Released Bible Time. More recently, Abigail spent 2 years in South Korea teaching English language classes at a Christian School. During her time there, she created engaging curriculum, wrote and directed two musicals, and initiated and led student trips to America. Her passion is to help children discover new things in the world around them and to creatively share the wonder and beauty of God with curious little ones.

Abigail enjoys playing the piano, going on nature walks, and playing with her Korean bichon puppy, Munk. Whenever she has the chance, she likes to immerse herself in different cultures, learn other languages, and try food from around the world.

"Miss Abby" is thrilled to be part of the Welcome Little Ones Preschool staff and enjoys working with the children as a 2-day and 3-day Teacher's Aide.
---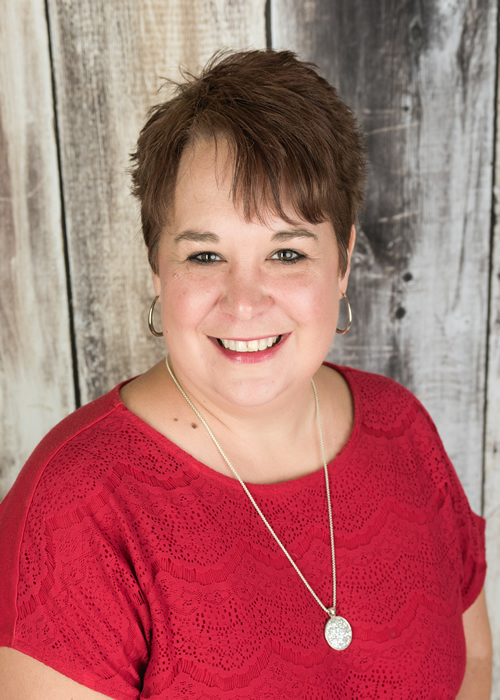 Mrs. Nicole Myers - Teacher's Aide 4-day class
---
Nicole earned a Bachelor's Degree from Shippensburg University.

She has been employed by Allegheny Valley School as a Program Instructor/Direct Care Worker providing specialized care to developmentally disabled individuals. This included helping them with independent living skills, cognitive developments, social skills and appropriate use of leisure time. Her responsibilities included creating individual goal plans and evaluating progress. Following this she became the House Manager for the program, providing for the safety and well-being of each resident within the home and facilitating community involvement. All of these experiences highlight Nicole's knowledgeable, patient, caring ways which will make her a great asset to our preschool program.

Nicole is married to Mike and is the mom to two boys, one in middle school and one in high school. She is kept busy with all of their activities and enjoys camping with her family.

"Miss Nicole" is happy to be able to work with the "little ones" at Welcome Little Ones Preschool and assist the classroom teachers.
---
Mrs Robin Stutzman - Teacher/Sing, Move, Act classes
---
Robin Stutzman received her Bachelor of Science Degree in Early Childhood Education at Messiah College and taught Kindergarten for several years before starting a family. While raising her four children, Robin taught piano lessons and music classes to elementary students in Virginia and Pennsylvania.

Robin has over 25 years of experience directing both dramas and musical productions for adults, youth, and children. Her most recent local productions include Seussical the Musical at the Lebanon Community Theatre and Mirror Image at Palmyra Middle School. Robin is currently on the board of directors at the Lebanon Community Theatre (LCT), and is very involved with productions at LCT, both on the stage as well as behind the scenes.

"Miss Robin" is a fun and creative teacher, who is happy to share her excitement, passion, and love of music and drama with children in the "Sing, Move, Act Classes".


---
Preschool, Baby Sign Language, Mommy and Me Classes for Palmyra, Campbelltown, Hershey, Lebanon, Annville and Harrisburg, PA
---